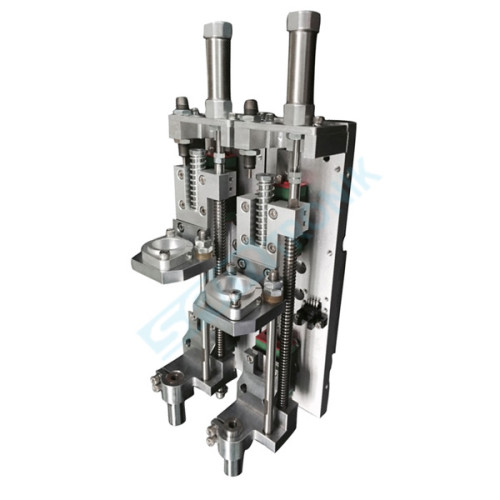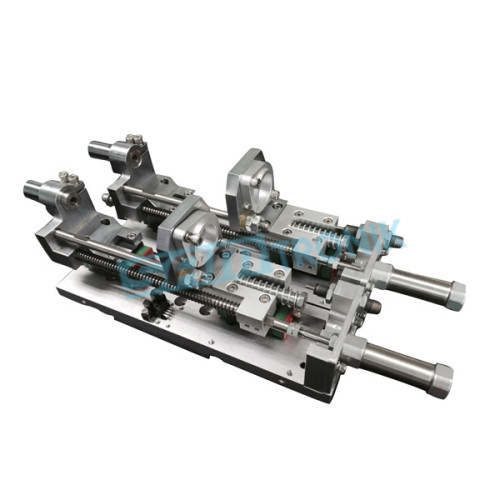 Vacuum Suction type Tighten Stationary
Item specifics
Machine dimension

L240*W460*H350mm
Machine weight

12kg
Screw feeding way

Blowing and Suction
Screw size

M1-M6
Description
Blowing/
Suction type Tighten Stationary
1. Tighten Stationary is a lock-and-pay module specially designed and developed for mechanical arm and automation machine. It can be installed on various machines. Through its internal executing mechanism, the screw can be locked on the specified workpiece. It can be installed independently or in multiple combinations. It can be installed vertically or horizontally. It can be fixed on the machine or installed on the mobile arm. It is easy to install and maintain.
2. The locking efficiency of the lock-and-pay stationary is high. It usually takes 1.5-1.7 seconds to lock a screw (unlike the length of the screw, the speed of batch, the locking time will be different).
3. Lock attachment includes electric screw, servo screw or pneumatic screw, batch knife, screw chuck, suction nozzle and cylinder, including slideway, slider, guide rod and other guiding elements. It also includes torsion detection, floating lock detection sensor, negative pressure meter detection. The signals given by the sensor can be judged by PLC program whether the screw has slider, sliding teeth, leakage lock and floating lock, etc. Adverse phenomena and alarm prompts.
4. Through standardized design, different types of structures can be assembled quickly to ensure the fast delivery time and spare parts for customers. It also makes maintenance and replacement of spare parts very simple and convenient.
Specification:
Machine construction

Machine dimension:

L240*W460*H350mm

Machine weight:

12KG

Air supply:

0.4-0.6MPa

Failure detection:

Floating Lock Detection (Photoelectric Inductor Detection)

Electric device:

SMC

type:

Blowing type

Suction type

Application

Screw size

M1-M6

M1-M6

Screw length

6-30mm

2-20mm

Locking Torque:

30KG

30KG

Screw Ratio:

L≥1.3D (L is the total length of the screw, D is the diameter of the screw cap)

L≤1.3D (L is the total length of the screw, D is the diameter of the screw cap)