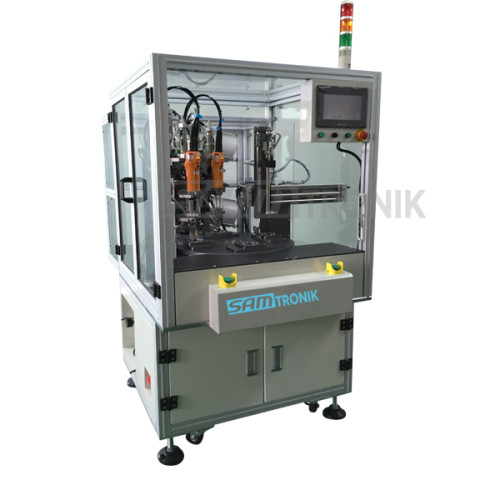 HM8-Multiple Spindle Rotation Automatic Screw Tighten machine
Description
HM8-Multiple Spindle Rotation Automatic Screw Tighten machine
1. Suitable for single variety and large batch products
2. High efficiency, multi-batch operation at the same time, instead of more than one worker operation (batch number customized according to customer requirements)
3. High degree of automation, simple operation, the staff can speed up the operation and debugging
4. Stable and intelligent design, improve the qualified rate, overcome the defects of missed strikes, wrong strikes, floating locks and sliding teeth, and reduce the inspection process.
5. Multifunctional integrated machine, which can flexibly carry a variety of peripheral auxiliary operations, parts assembly and other multi-functional integration, truly multi-purpose machine
6. Some models can have one operator to manage multiple machines at the same time, saving labor.