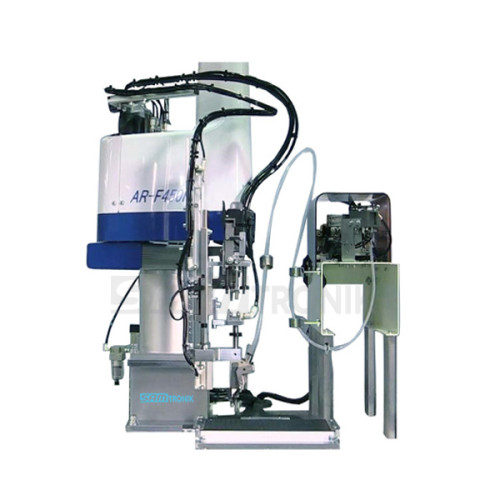 4 Axis Robots Screw Tighten Machine
Item specifics
Name

4 axis screw driving robots
Axis

4 Axis
Screw feeder

HM3
Robots support brand

ABB Mitsubishi EPSON etc
Description
4 Axis Robots Screw Tighten Machine
Included : Robots Arm , Screw feeding system , Screwdriver
1. High versatility, high efficiency and flexible application.
2. Equipped with different process structures, fast switching, stable operation and low failure rate.
3. Support HM3 screw feeder system, effectively filter and filter foreign objects, iron filings, non-standard screws etc.
4. The screw can be blown or vacuum-applied, and it can also be blown according to the specific product and screws.
5. Support vacuum filter, magnetic ring sensor for real-time monitoring, effectively filter iron filings and dust to ensure quality.
6. Automatic detection function, automatic record statistics for slip, missing lock, floating lock, lack of material, etc.
7. Deep hole lock for flat spring pad combination screws, small margin lock has a unique effect.